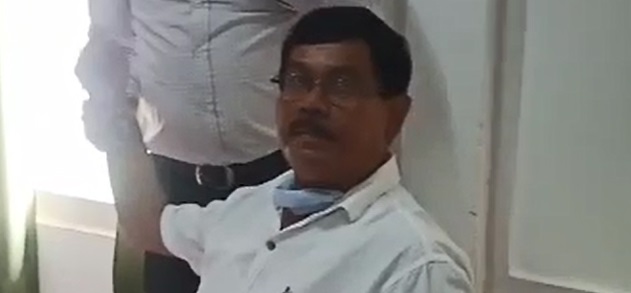 Vigilance and Anti Corruption caught Lakhimpur DFO Jadav Chadra Nath and Assistant Conservator of Forest (ACF) Jesim Amhed while accepting bribe of Rs 50,000 from a person to release a timber laden vehicle.
Guwahati; October 5:  Two Assam Forest Officers were caught red handed while accepting bribe to release a timber laden vehicle.  The Division Forest Officer (DFO) of Lakhimpur in Assam and Assistant Conservator forest (ACF) was caught red handed by anti-corruption branch for allegedly accepting bride on Monday.
DFO Yadav Chandra Nath and ACF Jesim Ahmed was allegedly demanding and accepting a bribe of Rs 1.85 lakh  for releasing a vehicle carrying timber woods.
Both the officials were caught accepting Rs 25,000 each from the vehicle owner. The police have recovered Rs 50,000 from both the accused.