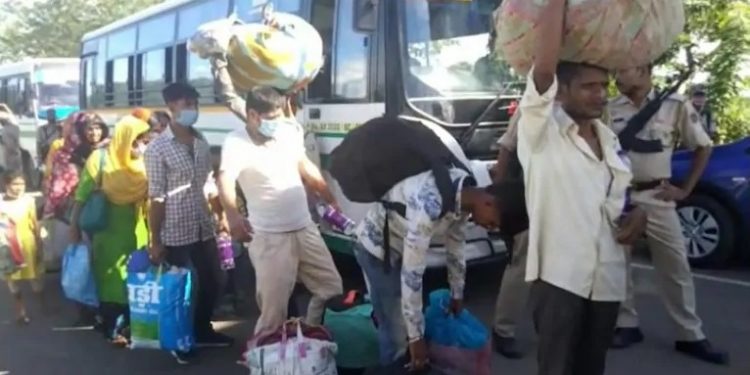 Guwahati, Nov 2, 2020: In Assam, 42 Bangladeshi  nationals were deported,  Bangladesh took back 42 people including nine women of the country, who had entered Assam illegally over the past three years. The Bangladeshi nationals were sent from the Sutarkandi international border check post in south Assam's Karimganj district.
Karimganj district superintendent of police Mayank Kumar said that with help from Border Security Force, all the 42 were deported through Sutarkandi (India)-Jokiganj (in Bangladesh's Sylhet district) border crossing following COVID-19 protocols and other formalities.
"All the 42 people were arrested separately in different places of Assam after they illegally entered into India in search of jobs. After completing their jail terms, these people were handed over to the Bangladesh authority on November 2 afternoon," Kumar told the media.
Another police official said that of the 42 people, 25 were arrested at the Guwahati railway station 25 months ago after they returned to Assam from Bengaluru.
"These people entered Assam, with the help of middlemen, and then went to Bengaluru to do various jobs there," the police official said. They were in Pandu, Cachar, Karimganj, South Salmara, Guwahati, Sivasagar, Sonitpur, Karbi Anglong and Dima Hasao jails.
Assam has a 263-km-long border with Bangladesh and most patches are unfenced.
Also Read Bangladesh: 8 Dead, Thousands Flee After Violent Clashes among rival Rohingya groups in refugee camp
Paribarton Bengal Wanted Vs the change it got from Mamata Banerjee