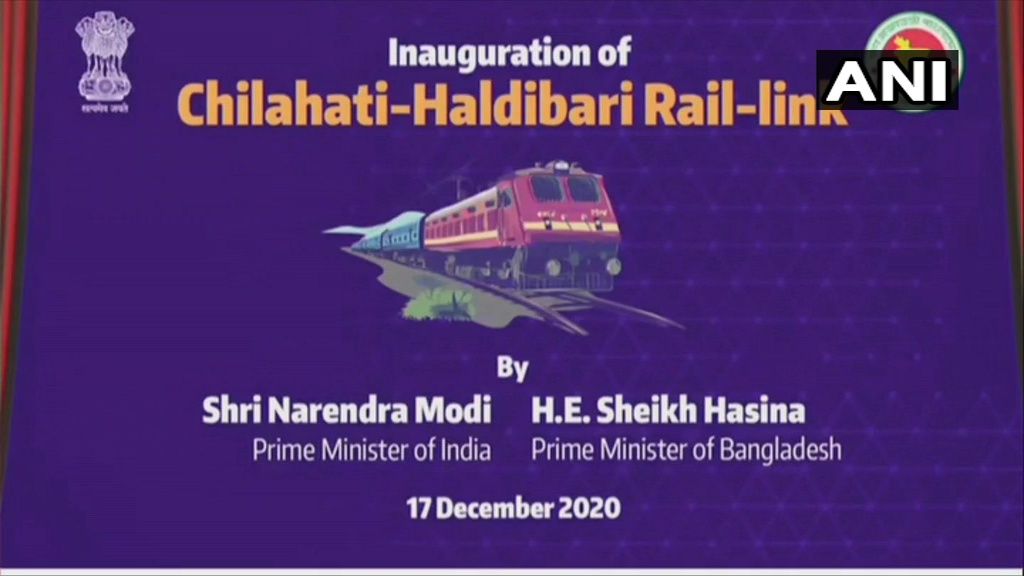 Guwahati: Prime Minister Narendra Modi and his Bangladesh counterpart Seikh Hasina jointly inaugurated the Chilahati-Haldibari rail link between India and Bangladesh on Thursday.
The inauguration of the rail link between India and Bangladesh was held virtually during the summit of both the Prime Ministers.
The rail link was cut off during the 1965 India-Pakistan war. The Chilahati and Haldibari rail link was part of the broad gauge main route from the Kolkata to Siliguri.
Initially, the rail link will facilitate the movement of goods, cargos. Meanwhile, Passenger movement will also commence on the development of infrastructure on both sides.
The ties between India and Bangladesh have witnessed a significant upswing in the last few years. Both sides have scaled up trade and economic engagement besides implementing a number of connectivity and infrastructure projects.