Imphal, December 09 2020: Chief Minister N Biren is holding its cabinet meeting at Senapati District headquarters today.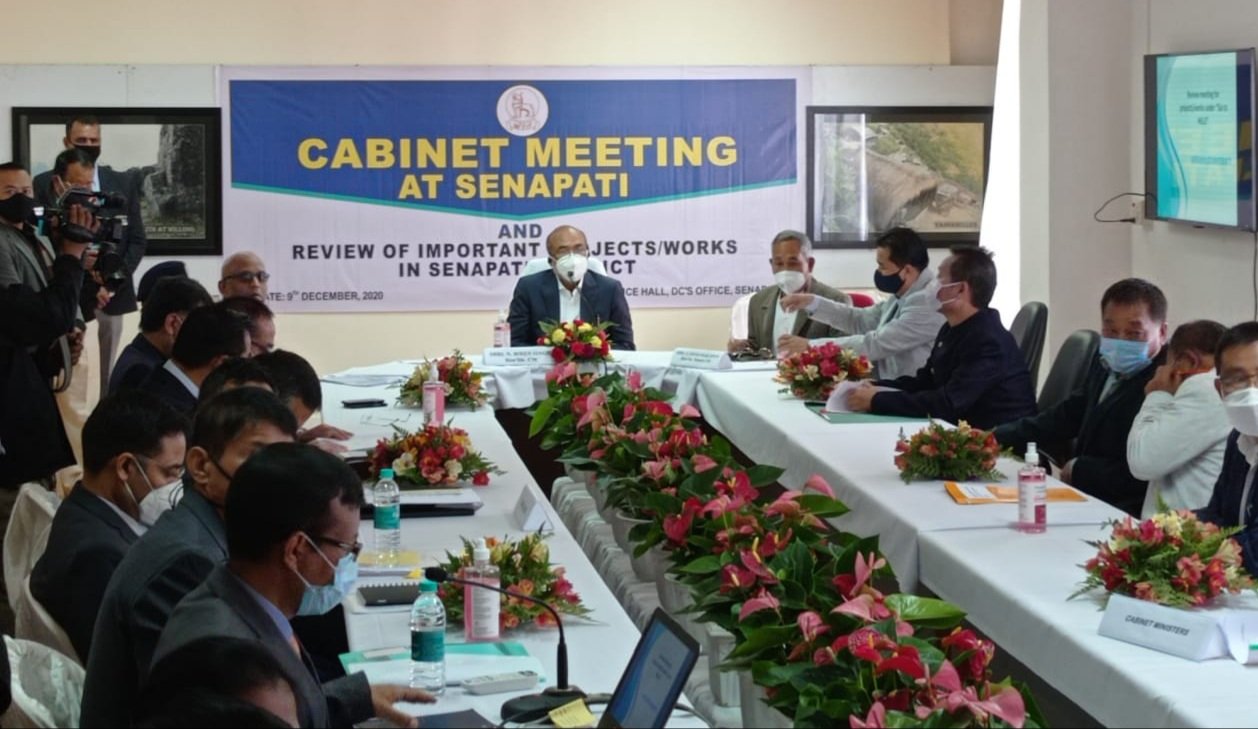 Once again kickstarting the #GotoHills Mission of the State Government, inaugurated a slew of projects, laid foundation to another 5 projects, held Review meetings and Cabinet meeting at Senapati District HQ for the 2nd time, today. pic.twitter.com/3wBzQsc7ly

— N.Biren Singh (@NBirenSingh) December 9, 2020
He will also interact with the people of Senapati at the Senapati mini-secretariat after the Cabinet meeting. Senapati district headquarters is hosting a Cabinet meeting for the second time.
Before the commencement of the Cabinet meeting, Chief Minister N Biren inaugurated eight projects at the Senapati mini-secretariat. He also laid foundation stones for five new projects.
The Cabinet meeting may discuss about holding 12th session of the Manipur Legislative Assembly, extension of disturbed area status, establishment of Asian University, guidelines for reopening schools and amendment of the Manipur Official Language Act 1979 .