Imphal, December 05 2020: The controversy in Manipur University has resurfaced after the High Court appointed Administrator Jarnail SIngh stepped down. Jarnail Singh, the former Chief Secretary of Manipur was appointed as administrator by a Manipur High Court order in October 2018 following huge protest to remove Prof AP Pandey as the Vice-Chancellor of Manipur University over the allegations of corruption and staying out of station for long period.
On November 26, 2020, Jarnail Singh also stepped after seeking permission of the High Court of Manipur on personel reasons. The High Court of Manipur relieved Jarnail Singh from being the administrator of the Manipur University (MU). The court also directed the MU to assign duties of the office Vice-Chancellor(VC) to pro-VC or senior most professor of the varsity.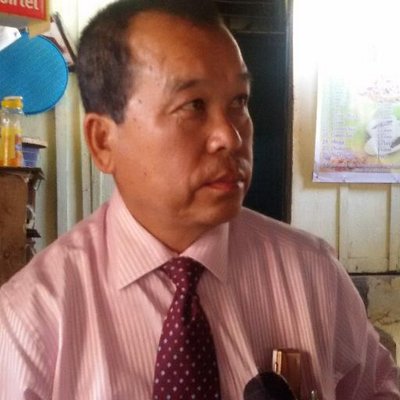 A day after Prof Amar Yumnam, the senior most Professor in the University had self assume charge of acting VC of the Manipur University as per the Statute 2(6) of the Statute of Manipur University.
Deputy Secretary of the Government of India, Ministry of Human Resource Development (MHRD) in a communication to the Registrar of Manipur University stated that assigning the charge of the office of Vice Chancellor, Manipur University is under process.
The letter dated Dec 4 , 2020 is a clear indication that the assuming of charge by Prof Yumnam Amar as VC in Charge is not recognized by the MHRD. The response from the MHRD was in connection with a letter written by the Registrar for appointment of in charge VC on November 4 .
The immediate response from the MHRD also stated that appropriate order for assigning the charge of the office of VC under relevant provisions of the Act and Statute of the concerned University, are issued after approval of the competent authority. Further the University was asked to wait for further communication in the regard.
Meanwhile, Prof Amar Yumnam had flown to New Delhi today morning after the MHRD intimated him for an urgent meeting in connection with the appointment of VC in charge.
On the other hand Manipur University Students' Union (MUSU) today staged a sit in protest inside the University complex today demanding either to fill the post of VC by an in-charge or on regular basis.
Talking to media person President of MUSU, Moirangthem Bobby said that students are facing extreme inconveniences after the office of the VC remain vacant.